We were planning to stay in Swaziland for a week but the weather didnt allow us to do that.
We were on the Swaziland border. We finished all paperwork and jumped to motorcycles. But we couldn't ride because of the rain was like a shower. We waited on the border, drunk coffee and ate cookies. ;( After stopped the rain we were on the road again. It was coming sunset and could come rain anytime. Therefore we just ride to Legend backpackers hostel. Stayed in a room or set up the tent? The price was big difference between share bathroom room 470 R and camping 180 R. Also, the campsite was looking good. How much could be rain more, go to the camp!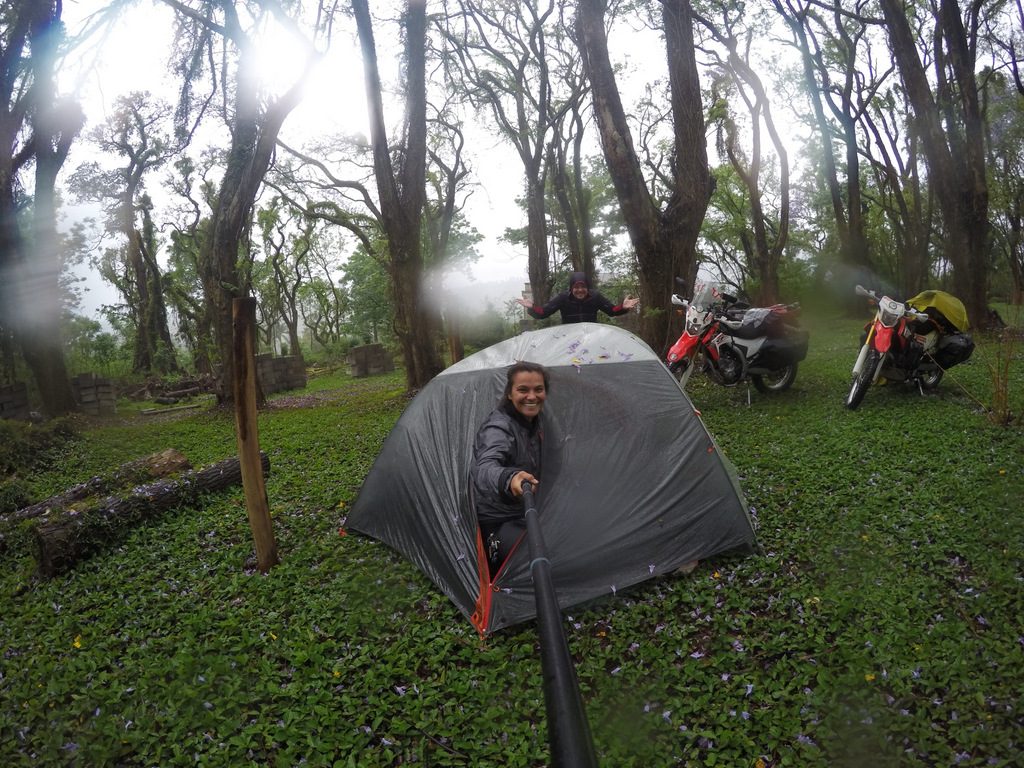 After set up the tent we went to the kitchen to cook dinner and we met Indonesian couple who were traveling same motorcycle (almost because we have Honda CRF 250L, they have Honda Rally 250) We were really surprise because most of time Ferry and I talk about how can you travel with our motorcycle two people and bags. They were doing that. Well done…
It was so special for us to met Mario and Lillis because we met in Sulawesi Island, Indonesia. Mario comes from there. We spent nice night together. Talk a lot about journey, travel, Indonesia, Africa…etc.
The rain started in the evening and didn't stop the next day. More than 36 hours. In a minute, we thought about moving to a room to get warm. On the other hand, it didn't make sense to collect the tent wet. We already set up everything. We said "
Stay there and see how much our tent can handle the rain" Mario and Lillis were planning to leave after the rain. They got ready. They were just waiting and talking. Of course, they couldn't leave. 😉
Next day the rain finally stopped. We decided to move and go somewhere in Swaziland. But the weather wasn't looking good when we checked the forecast. So, we had two options; stay and wait for good weather or pass to Mozambique. Mario was planning to pass Mozambique. It was a good idea to be together a little for ride and enjoy.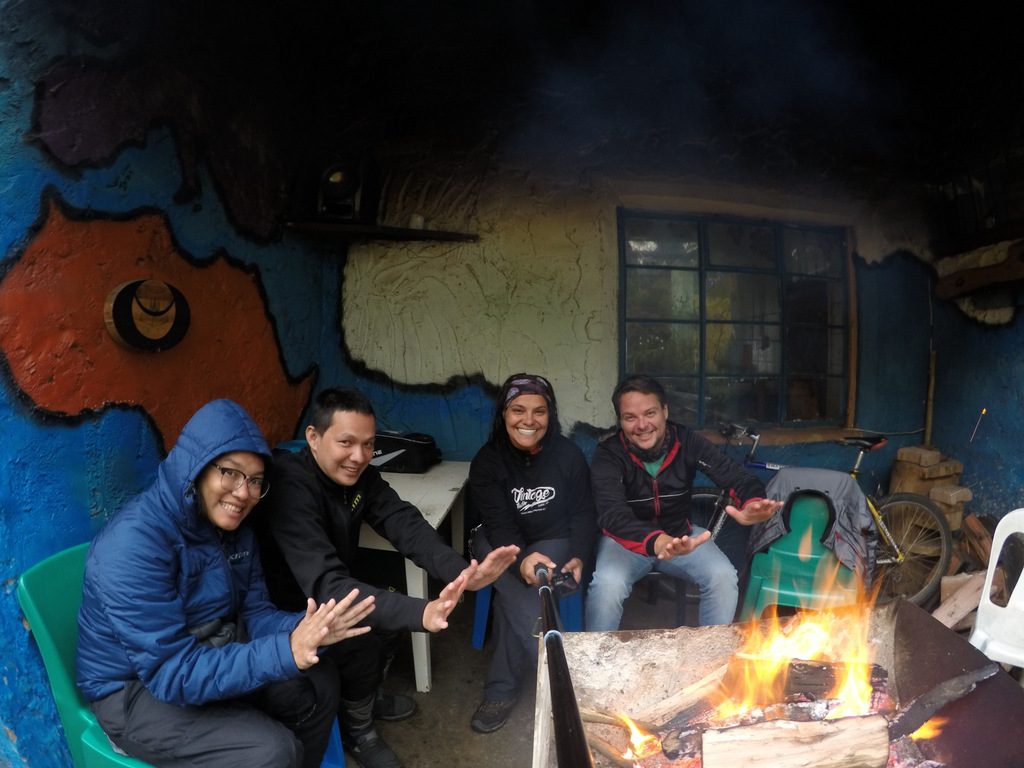 We went to Hlane Royal National Park. It is close to the Mozambique border and a good option to see the beautiful Swaziland view.
Mario and Ferry started to fix my motorcycle screen, which I broke in Namibia when I had a accident. My father carried a new one to Johannesburg, South Africa. Yes, we didn't fix in there and carry with us almost a week because we didn't have correct size of screwdriver but Mario has. 😉 Do you think that two guys can fix it? Yes, sure! I suppose that they were trying to see how much they are strong because they almost broke my new screen…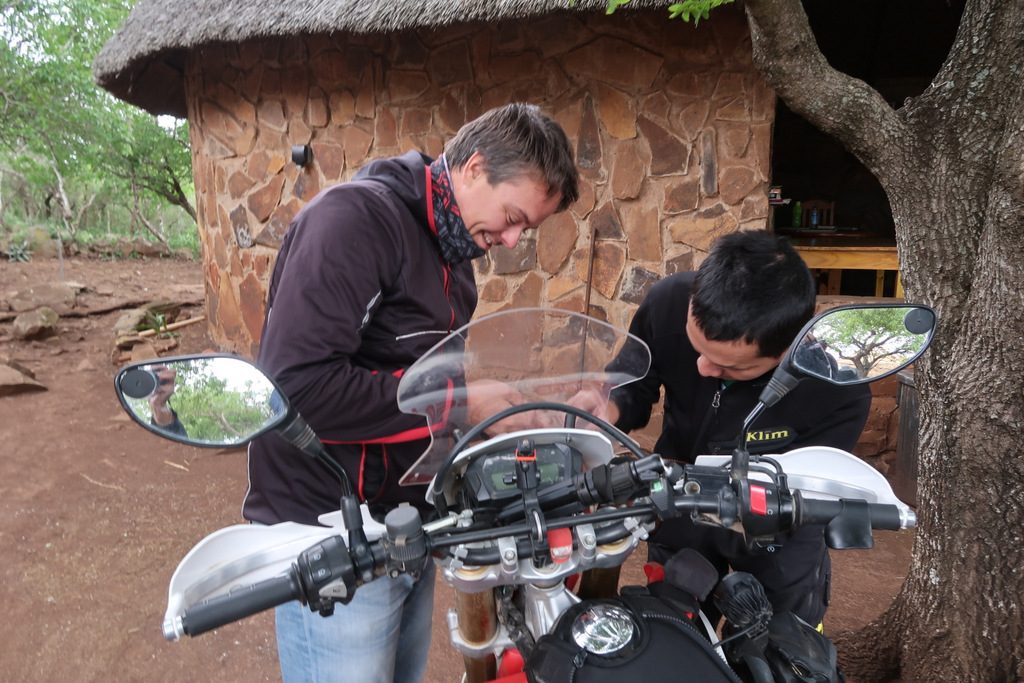 We had a good time there to see the view and make BBQ in the night. The other day after breakfast we hit the road again to Mozambique.