We have started to travel around the world by motorcycle on July 2016, we didn't know that we could have a news middle of our journey which is  unexpected Breast Cancer.  When we were in Africa I had a smuggled passenger inside me, who was false-hearted getting bigger day by day.
Life of journey: Travel around the world by motorcycle
We made almost 70.000 km in two years and visited 55 countries, 21 in Europe and 34 in Africa. We just met before the journey and we were so exciting to have a drivers license, buy motorcycle and start our journey of life, which is learn to ride motorcycle and fun, discover the world with your own eyes, try to understand life much more on the road. So we were running everywhere to get ready in a short period for travel around the world by motorcycle.
We were ready in 3 months and we hit the road, no real planning just go. First journey was Europe to have a little experience how to ride motorcycle but also how to live in a tent before turning around Africa. I was just coming 40 years old and totally a healthy person.  After 4 months in Europe we jumped to the Africa continent. We were in Africa almost 20 months, our journey started in Morocco and end in Sudan. It was a dream to turn around Africa by motorcycle and we did it. Unfortunately, we couldn't enter Egypt because of some politic issue between Turkey and Egypt. He is from Holland and I am from Turkey. So we had only one option to get out of Africa, which was to air fright our motorcycles from Sudan to Turkey.
When we were saying goodbye to the African continent we were already making a plan how we will keep continue to our journey and what is next. We were agreed to travel a little in Turkey and visit my family after that ride to the Balkans and than ship the motorcycles to the USA. Of course, we didn't know which kind of surprise was waiting for us and would have changed everything in a second.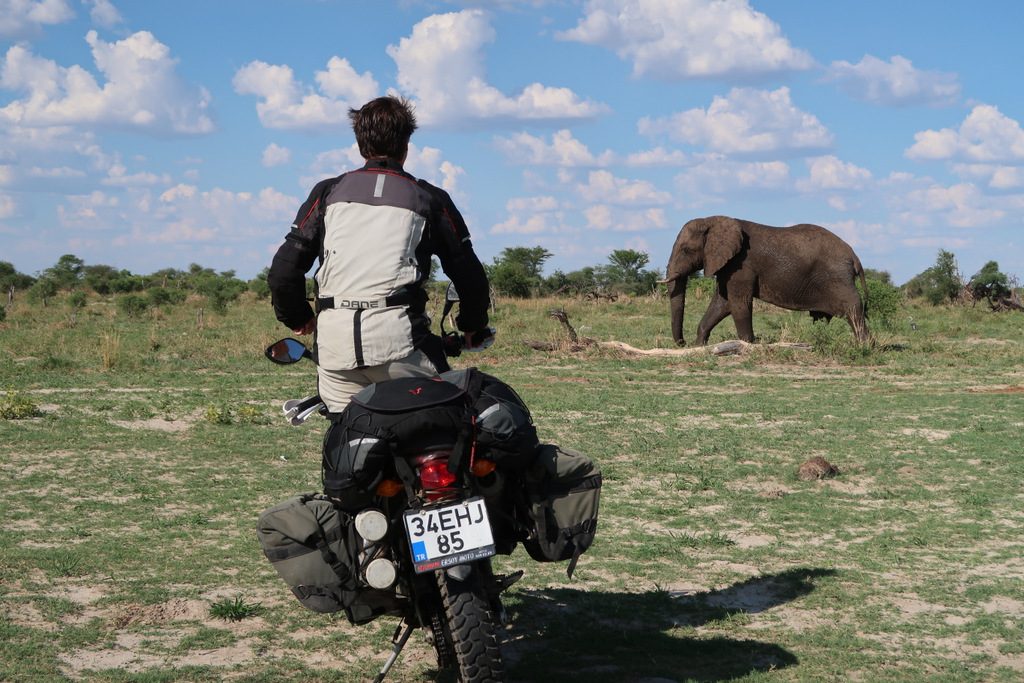 Smuggled Passenger: A tumor – Breast Cancer
When I was leaving from my country I was just before 40 and totally healthy. I don't go to hospital that much and don't use medicines as well, just some normal controls. I have some basic genetic problems. Which could be pass from my family to me but nothing for cancer. Of course, I knew about breast cancer and the possibility that every 1 to 8 women can get it. Therefore I was doing monthly controls on the journey but nothing!  The tumor was with me almost all our Africa journey but I couldn't feel nothing or see anything different. So, we were totally healthy and having fun anytime.
All our breast cancer story video :
When we were going to Turkey I was thinking to check-up first even if I am not feeling sick, it was the same for him as well.  Did I do? NO! We flight to Holland to visit his family. Did he go to any hospital? NO! Because we are healthy…
But I felt a little cyst in Holland. Definitely the first thing in Turkey to checked, no excuses.  Yes, I went to hospital after arrived to Turkey in week. When I visited the doctor, who was thinking it is just cyst and looked like nothing a problem but I must go to mammography because every women needs to control after 40 years. No problem because I was fine.
Nightmare has started. They called us next day from mammography and took me ultrasound so fast. Unfortunately they were thinking about malign, means cancer tumor, I must see the doctor again and go to MRI. We were surprised because I didn't have any signs from breast cancer. MRI came with the same results. I was just lucky because what I found on my breast was nothing. The tumor was another point and was so deep to find with hand control. Maybe, the cyst never show up I could wait to go mammography a couple of months.
Still, they were saying smaller than 2 cm and only one tumor, nothing divide yet so nothing on lymph nodes. This is really good news. We must learn more about the tumor therefore I went to biopsy. After a week they told us it is triple positive and half aggressive cancer tumor. We couldn't say anything and we couldn't talk about the word as well. "Cancer" word was too much for us. I wanted the operation as soon as possible because we wanted to continue soon to travel around the world by motorcycles, Balkans are waiting for us.  It is just basic operation, right?
Before operation I went PET/CT to check all my body. I suppose my doctor was scare that we will run away with motorcycles after the operation. The result was clear as well. Happy time, of course.
It was operation day. When I opened my eyes I got the news; The tumor was more than 2 cm and my 2 lymph nodes has involved as well. Therefore the doctor took my lymph nodes under the shoulder. They were telling me to do some exercise later to open my arm again well also I must be so careful all my life with my arm to infection, any bite and lymph edema. I was just in shock and had nothing to say. But We were still smiling because cry never ever help…
We were waiting again second pathology results because this time we need 15 days. I was on the motorcycle again in 3 weeks after the operation. It was an amazing feeling to ride again and felt so much freedom. I know that I must be so careful with my arm but so much powerful thing to be on and show yourself. If you want you can do it.
Unfortunately, we didn't want to accept but we knew that chemotherapy treatment is on the road for me because they found small parts in my lymph nodes. After two weeks the doctors were telling us to my breast cancer is stage 2B, means still early breast cancer,  I need chemotherapy for my future especially if I want to be on the road, ride motorcycle and sometimes go to remote areas.
Chemotherapy, radiotherapy, Herceptin therapy, etc.  all will take around a year. We just past 1,5 months (we had many problems in it that is not a subject for the article). The doctors and we are agree that if everything will go good in the next 4,5 months we can start to travel in Turkey by motorcycle also we can have short trips to Balkans and other surrounding countries as well because I need to have a injection for cancer (Herceptin) every 3 weeks and they need to be sure that I am ok.
October is the breast cancer awareness month every year.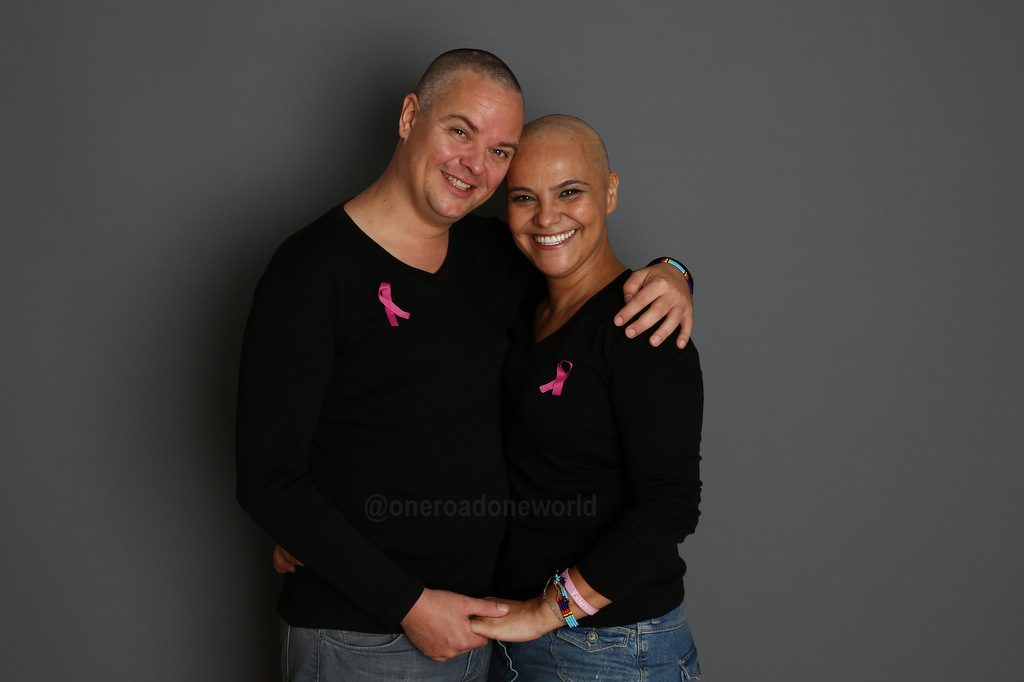 We wanted to write the article because of it because breast cancer is look like so innocent if it is in a early stage. I was on the road therefore I couldn't start to mammography when I came 40 but when I came back to my home country I didn't go as soon as possible. I waited 7 weeks more until they find a small cyst on my breast from monthly hand control.
Breast cancer is not genetic to find you or if you have it can grow unaware maybe you cannot understand it with your hand or see it. We want to tell: Please, go to your control, have a mammography don't be late. Fight early and keep continue to follow your dreams and enjoy your life.
We will be on the road soon and keep continue our journey of life: Travel around the world by motorcycle…
Breast cancer cannot be a problem travel around the world by motorcycle. 🙂
Are you curios how I fell in love with FS and all my life has changed? click to link :  HOW DID I MEET MY LOVE? 
GS