We entered South Africa in the wintertime, daily temperatures around 15 degrees with a strong wind from the south didn't make it very nice to ride motorcycle, so we passed the border and half way to Capetown we found a hotel to spend the night. They had a small heater and a hot shower so that's what we needed; it was too cold for camping at this moment.
We thought that we needed a break after West Africa; we were now a year on the road without a descent break. The next day we had a long day riding to reach Capetown, about 500 km, normally we don't do these distances but now we booked the apartment to get rest, there was a roof waiting for us so we can do it.
We arrived at the suburbs of Capetown around 4:30,our fuel tank was getting empty, we where looking for a gas station a while but they where all away from our road. With only 7 km to go, my motorcycle was empty, damn, on the highway and next to the townships, not the best place of course with a empty tank. We got out the rotopax quickly and filled up both our tanks, a lot of people were passing the road from here into the townships, they all looked strange at us but just said hello.
Tank full again, leave immediately to our apartment where we arrived at sunset, we got a warm welcome from our host and she made a basket with food and drinks for us. We where happy, the room looked nice, had everything but most important for us a heater J, after 2 days we booked another 10 days at the apartment because we enjoyed a lot and stayed there 3 weeks in total.
Capetown
All we did there the first 10 days was watching movies and relaxing. After that it was time to visit some friends we made on the road who where in Capetown as well, we visited Nicholas our Australian friend who stayed at a backpackers in the city centre, we went out for dinner and a few drinks, so nice to see him again.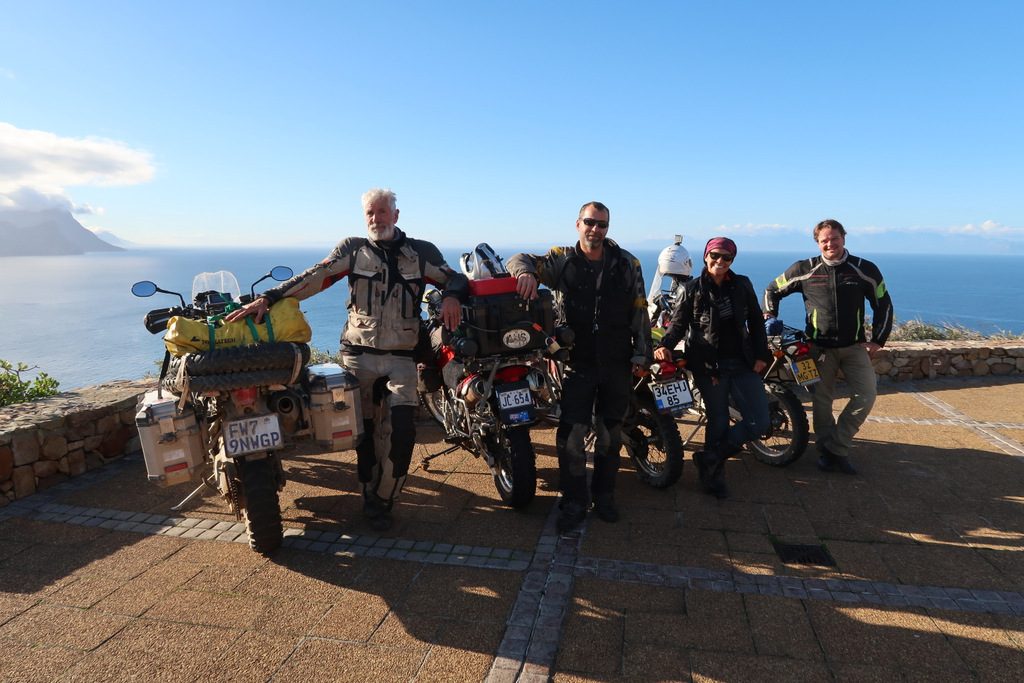 We decided to go for a ride together to Cape Point and the Cape of Good Hope, we found a day when the weather was sunny. A nice ride with the 3 of us on empty motorcycles, so lovely. We arrived in Simons town we stopped for coffee and who was sitting there having lunch, Billy the Irish guy we met in Namibia. What a small world, he wanted to ride to Cape Point as well so we where with the 4 of us now, great!
You can watch to great view and road around Cape Point  :
After the Cape we ride back to Cape town passing Chapmans Peak, this is an amazing motorcycle road next to the ocean. We watched sunset all together and said goodbye. What a great day out together. A few days later we went out for dinner all together again and said goodbye to Nicholas who was continuing his journey on the East coast. After that we met our other friends Kevin and Emma again, they arrived in Capetown begin of August. We left our first apartment and moved to the city centre close to where they where staying. We spend a lot of time together, they where about to leave back home after being on the road for 3 years.
Ferry is uncle now!
When we where with Nicholas my phone was ringing, my brother called me with the news I was waiting for, I became uncle for the first time J I was so happy my niece was born on the 19th of July, I felt so proud. This is also the reason we booked a ticket to the Netherlands, I really wanted to see my niece and hold her in my arms. We told my parents I was coming alone to safe on the costs but I took Gulcin with me of course, a nice surprise for them haha. We fly in the beginning of August to Holland and stayed there 3 weeks, nice break from the wintertime in South Africa.
Luckily as we are sometimes we found Barbaros, a Turkish guy living with his family in Capetown many years, he knew a place to store our motorcycles for a month, that was great of course. He told us a lot about Capetown as well during a lovely dinner.
Airlines lost our luggage 🙁
After visiting Holland we fly back to Capetown fully packed with a lot of new motorcycle clothes, bags and new tires. We packed everything well so we didn't need to pay anything extra, we had a short stop in Paris and arrived in Capetown again around 9 pm. There they announced a few names to come to the luggage office, unfortunately I hear my name as well, I went there and they told me 1 of my bags was still in Paris and will arrive tomorrow, damn that's not a good start. I went quickly back to Gulcin to see if she collected our other bags and told her 1 bag would arrive tomorrow. None of our bags arrived yet and unfortunately none of them came. Without any of ours luggage we left the airport highly disappointed. Next we called the airport again, they couldn't give us any information, we needed to check online what was happening. We waited 4 days!! for our luggage, this was a really hard and frustrating time for us. And it was such a big relief when all the luggage finally arrived. We got ready our motorcycles and 'finally' said goodbye to Capetown.
Finally Cape To Cape. We made it!
Our next goal Cape Agulhas, this is the most southern point of Africa when we reach that we finished the Cape to Cape (Cape2Cape) route. We ride all the way from the North Cape to the South Cape 🙂 it took us about one year to make but and it was a great experience, we loved it!! The last to get there was pretty rough as the wind was nearly blowing us of the motorcycle, but we managed and it was a great feeling. When we arrived in Cape Agulhas we stayed at a lovely airbnb again so this was a good opportunity for us to go there with an empty motorcycle and take some great photos 🙂
Riding on Garden Route and Making Friends
From Cape Agulhas we followed the garden route and slowly slowly the weather was becoming better and a little bit warmer. We where invited to stay with a local guy Derek who is a traveller himself as well by motorcycle. He has a small farm and has his own brewery there, of course I tasted his beers and I really liked them he's doing a good job! We made braai and shared a lot of stories.
After Derek we got invited again from Burcu and Simon a Turkish / English couple who moved to South Africa, we had a great time again with them and some good laughs. Gulcin and Burcu talked nonstop together in Turkish, so Simon and I left the house to see if we can spot some whales from the shore. It's the season the Humpback whales are passing; we took binoculars and our camera. We got lucky and some of the showed their tale as well, wow amazing to see even if it's from a distance.
After 2 days it was time to say goodbye, as we wanted to pass Lesotho and had booked a ticket to Madagascar so we had a time schedule something we don't like but you have to deal with it sometimes. From Cape Francis we ride straight to Lesotho and the Sani pass, a mountain road I was really looking forward to ride. This is one of the famous roads in South Africa for motorcyclists to ride.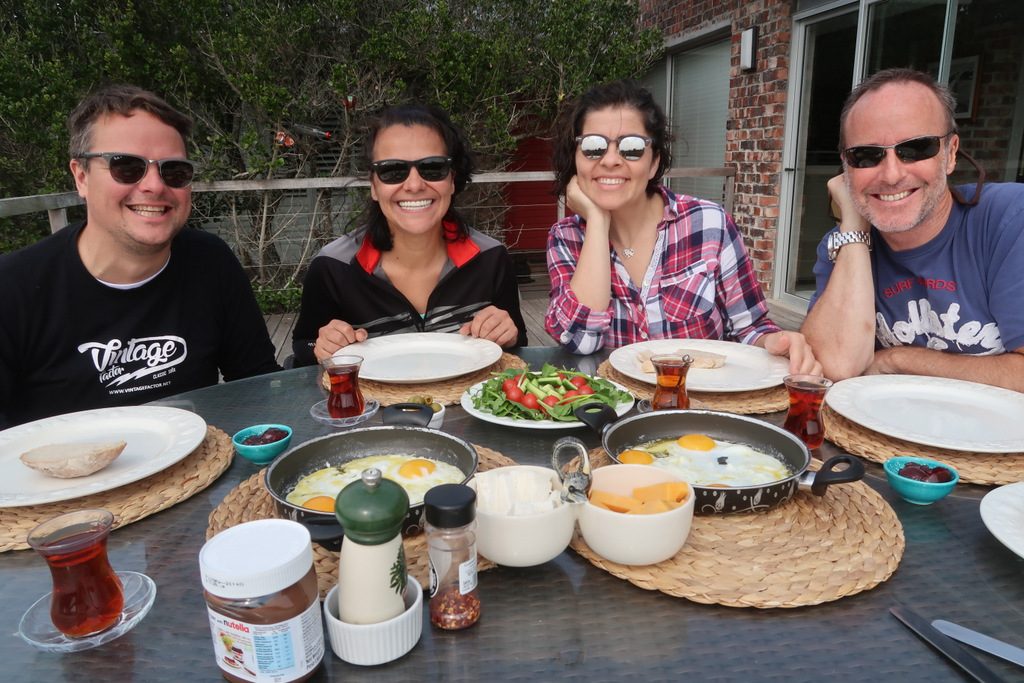 Visiting Johannesburg
From Lesotho we went in 1 day to Johannesburg, the second biggest city of Africa. I was expecting the worst for the traffic but it was not so bad at all, in Johannesburg we got invited again to stay at some peoples place. This time with Nimet and Jonathan a Turkish / South African couple. Again we made a braai and shared a lot of stories.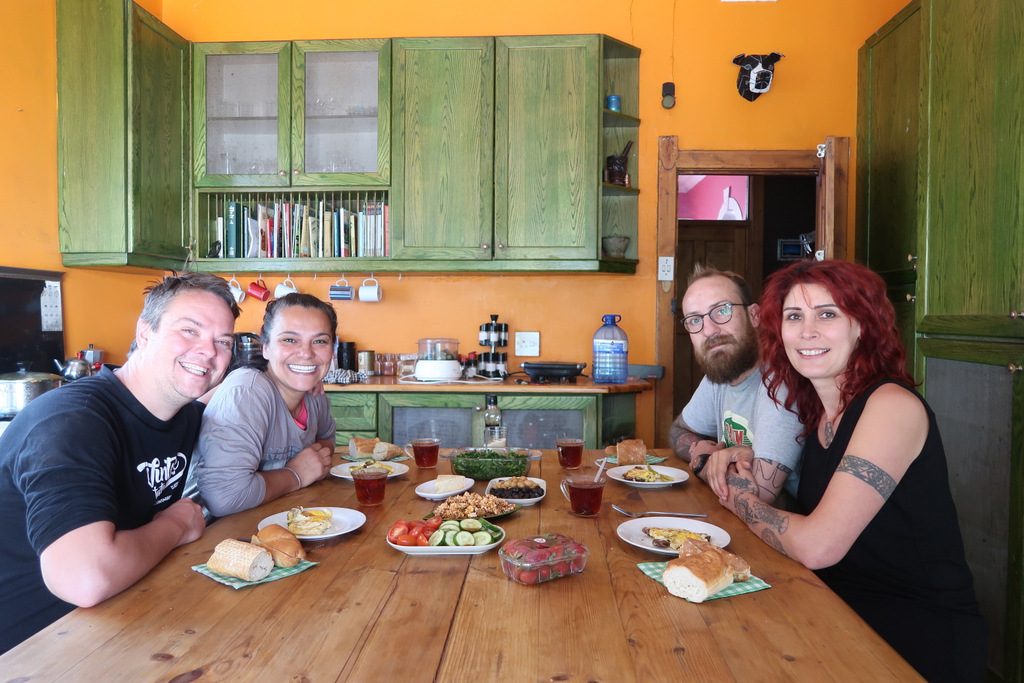 In the meantime we find a place to store our motorcycles in Johannesburg as we where flying to Madagascar from here, we went to a restaurant called Istanbul Kebab, where we got a warm welcome from Burhan, he made us a lovely Turkish lunch. We spend long days at the restaurant drinking tea and talking about everything, we brought our motorcycles and bags to a garage for storage.
Her father is in South Africa. Meeting after a year again
When we came back from Madagascar we had a special guest visiting us. Gulcin's dad came over from Turkey to spend 2 weeks holiday with us, of course we can't travel by motorcycle now so we rented a small car.
Her father never slept in a tent and the camping life is totally new for him, but this is our way of living so we wanted to show him this as well.
With the 3 of us we headed towards Kruger park to see if we can catch the big 5 there J first we had a stop planned at a place called Hippocamp, where as the name says you can be lucky and spot some hippo's.
We spend a whole day at the river observing the hippo's and had a great time, they opened their mouth and showed how big they are. Of course we did keep a distance from them as this animal has the most killings of human in Africa. From here we went to Kruger Park.
We spend 3 days in Kruger Park and drive nearly 700 km in the park, we spotted so much, lions, elephant, rhino, buffalo, hyena and much more. We didn't see the leopard unfortunately so no big 5 just 4 but what an amazing experience we had so many of them next to the car it was crazy! And most important her dad was enjoying himself so much :).
From Kruger we went to the Panorama route in South Africa, here we visited a few waterfalls and a 2 canyons, again we where all enjoying the beauty of nature. Every night when we were on the road with her dad we camped and he was enjoying it, especially when we started the braai. He loved to prepare our dinner and as a dessert we had marshmallows, oh yes this was a great choice. Pancakes in the morning, marshmallows in the night, what a holiday haha. After 2 weeks we brought 'baba' (Turkish father) back to the airport and said goodbye, we see you in Turkey again 🙂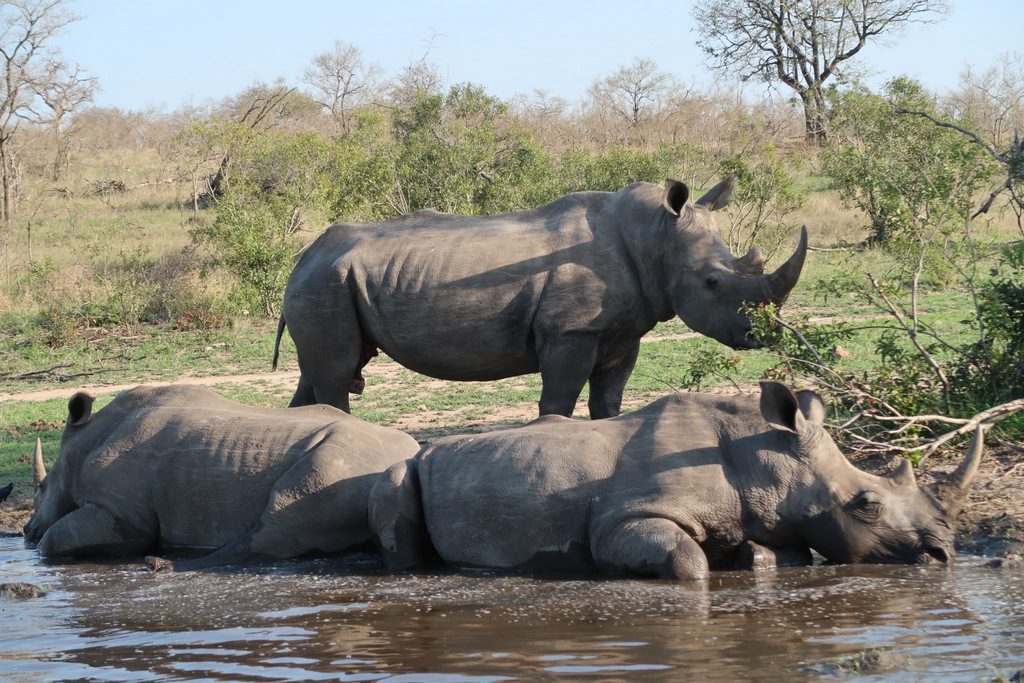 Good bye South Africa
Now it was time to pick up our motorcycles again, in the meantime Gulcin applied for a new passport so we only needed to pick this up and we were ready to go. Who we had contact in the embassy, invited us to stay with her fora few days as well, so before leave from South Africa we decided to stay with them. Esra and Ismail are amazing couples and we can say good friends as well. We could want to stay with them more but her visa was running out.
Time to hit the road towards Swailand.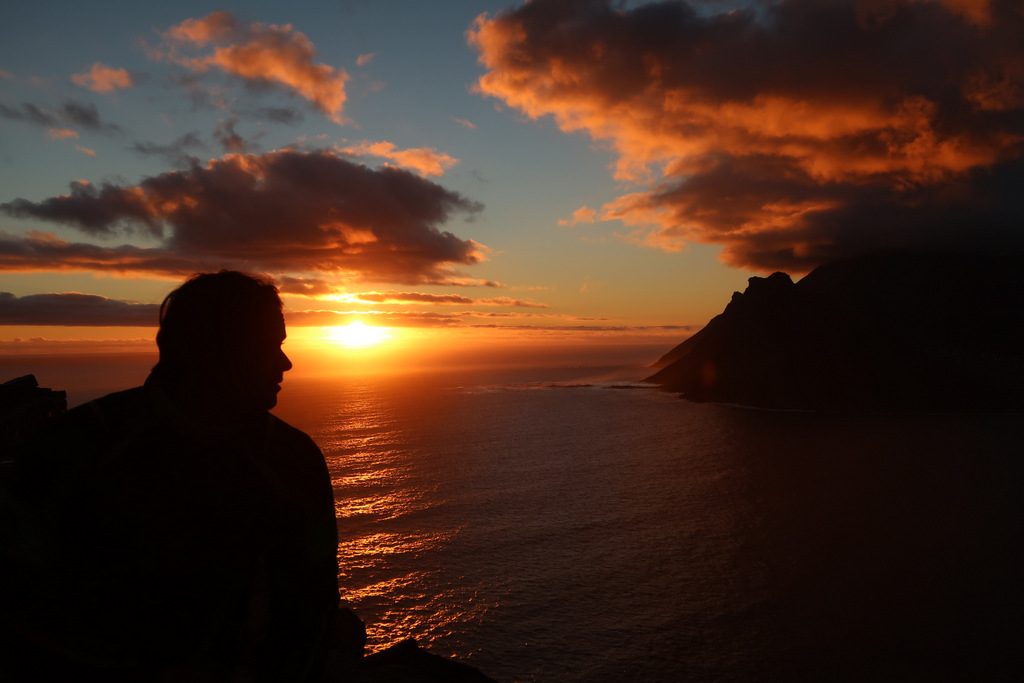 FS